Eurolife Mini Symposium                               
23 May 2019, Leiden, the NETHERLANDS
The Eurolife Mini Symposium on Research Innovations in Oncology, hosted at Leiden University Medical Center (LUMC), brings together Eurolife Network Members, guests and academic speakers to celebrate the 20th Anniversary of the network.
To mark this occasion, Eurolife has invited Honorary Guest, Prof. Stephen G Hillier from the University of Edinburgh. The founding father and former Coordinator of Eurolife will report on the founding and early history of the Eurolife network.
 In addition, Prof. Dr. Lorraine O'Driscoll from the School of Pharmacy, Trinity College Dublin will present the Eurolife Distinguished Lecture titled: Hope and hypes of exosomes and other extracellular vesicles in cancer.

About Eurolife
The EUROLIFE Network of European Universities in Life Sciences consists of nine universities across Europe, all dedicated to the task of advancing research and education in the life sciences through working partnerships. The Network was formed on 21 May 1999 at a meeting hosted at the European Commission in Brussels, where then seven European universities signed a document committing themselves to the Eurolife Network of European Universities, under the coordination of Prof. Stephen G Hillier, University of Edinburgh. The aim was to develop the "Eurolife brand" as the pre-eminent, identifiable and well-known standard for education and research in Europe, allowing portability of qualifications.
The Story of Eurolife continues…
The Eurolife Network has evolved to a high level European collaboration in Life Sciences. The network activities are designed to enhance promotion of trans-national scientific and educational interactions within Europe and to foster a coherent policy regarding research and training activities between academic institutions in countries within Europe. Since its founding, a number of EU-funded research projects have been developed with the involvement of at least two Eurolife Partners, the Network established a number of education and research initiatives and affected the academic, professional and personal lifes of many students, teachers and researchers.
The Collaboration of Eurolife members has resulted in over 200 student exchanges between the Network's Partner universities and Eurolife prides itself in already having facilitated the exchanges of over 50 students and researchers, within the context of the three Eurolife Mobility initiatives: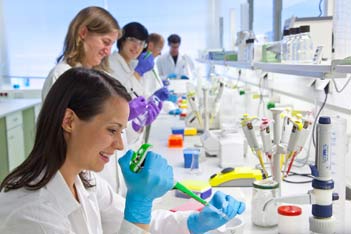 Eurolife Student Mobility Program – JPTEM
Eurolife Short-term Research Exchange Program
Eurolife Scholarship Program for Early Career Researchers
In addition, Eurolife has so far funded 59 grants for the Eurolife Summer and Winter Schools. Further 18 grants are planned for the two Eurolife Summer Schools in 2019.
Launched in 2008, the Eurolife Distinguished Lecture Series has seen 27 academic experts in the field present at Eurolife Partner Universities promoting a unified vision of the aims of the Network and stimulating interaction between researchers at Eurolife Partner Universities.
Eurolife Lecture Series is the most recently launched action of the network. Its goal is to facilitate and encourage educational and scientific interactions. Following the successful launch of the action at the University of Strasbourg in 2018, Eurolife plans the next Lectures to take place at the Medical University of Innsbruck in 2019.