The Network's Education Alliance is dedicated and committed to developing new pan-European standards of excellence in life science education and recognises the need for increased collaboration and mobility of students within Europe. Together, the Network works towards streamlining of the education policies in Europe.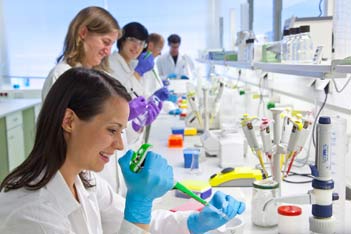 Within the framework of Eurolife Mobility Program, the partnership offers undergraduate and master students of the partner institutions the opportunity to carry out the practical part of their studies – research – at one of the Eurolife institutions.
Eurolife also organises Summer and Winter Schools with the aim to offer short but intense courses in order to facilitate and encourage educational and scientific interactions. 
As its newest initiative, Eurolife introduces Lecture Series addressed to Bachelor students. The 2018 series were organised by the University of Strasbourg. The 2nd and 3rd series will be held in Autumn/Winter 2019 and will be offered to freshmen from two Eurolife partner universities: University of Strasbourg and Medical University of Innsbruck.
Eurolife Education Alliance (EEA)
Members:
---
                                                                                                                                                                                                 EEA Chair
Argyris Papantonis   
University Medical Center Göttingen
---
 Xavier Gasull  
---
Csaba Bödör 
---
Ross McManus  
---
Rebecca Reynolds  
---
Christoph Schwarzer  
---
Arko Gorter  
---
Jonas Sundbäck  
---
Joern Pütz  
---