Eurolife is dedicated and committed to developing new pan-European standards of excellence in life science education and recognises the need for increased collaboration and mobility of students within Europe. Together, the Network works towards streamlining of the education policies in Europe. In 2013, Eurolife established the Eurolife Education Alliance (EEA), a Committee formerly known as the Joint Programme in Translational and Experimental Medicine (JPTEM), comprising of one representative per each Member. The EEA reinforces the Network's activities in the area of education and training and deliberates on relevant on long-term strategies.
Eurolife Education Initiatives:
Ongoing open call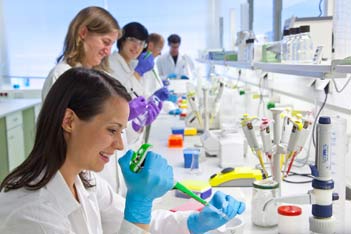 Within the framework of Eurolife Mobility Program, the partnership offers undergraduate and master students of the partner institutions the opportunity to carry out the practical part of their studies – research – at one of the Eurolife institutions.
Eurolife also organises Summer and Winter Schools with the aim to offer short but intense courses in order to facilitate and encourage educational and scientific interactions.
Information on the call for applications for our events in 2020 will be uploaded soon.
As its newest initiative, Eurolife introduces Lecture Series addressed to Bachelor students. The 2018 series were organised by the University of Strasbourg. The 2nd and 3rd series were held in Autumn/Winter 2019 and were offered to freshmen from two Eurolife partner universities: University of Strasbourg and Medical University of Innsbruck. Read HERE on the 2019 series.